How do I add a shipping address to an invoice?
Go to Invoices > Settings > Invoice Template. In the settings panel, you will find the Shipping Address functionality. This option gives you a choice of three options:
do not show,
show customer's address,
show customer's address if different from billing.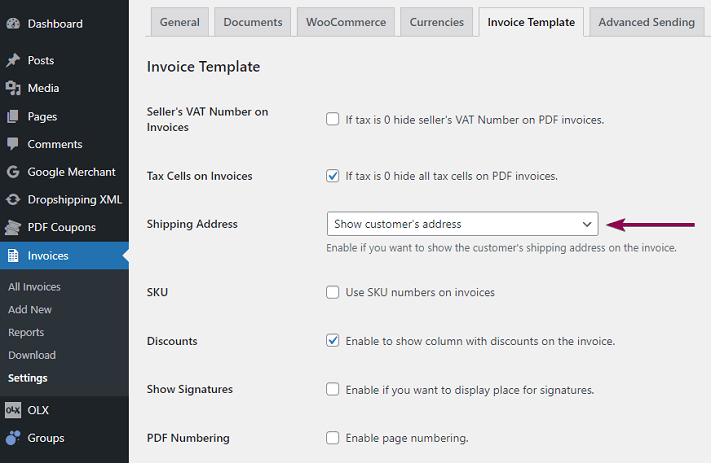 If you set the second and the third option in the plugin, your customer, after selecting Ship to different address in the checkout and filling in the delivery data, will receive the address and shipping data on the invoice.
If you select the first option, the customer will not receive the shipping data if he fills in such data in the checkout.