How to activate Flexible Invoices plugin API key on Multisite?
Our new licensing system no longer requires the activation of unique API keys to receive automatic updates and support. For the license to function correctly, it is only necessary to enter the address of your site in the Sites tab and to activate the plugins.
If you activate plugins in multisite (network of sites), make sure you turn on the plugins on each page separately, and do not enable the plugins for all pages (in the entire network). Read about the activation process on WordPress Multisite.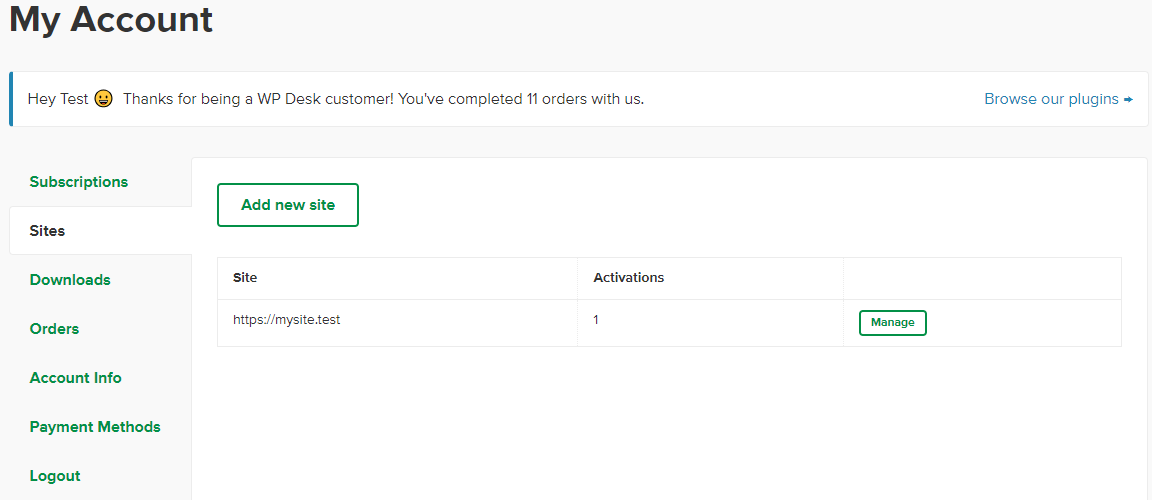 Log in and go to My Account page.
Go to the Sites tab and add your website store address. Once you have done this, you can manage your plugin.
Go to the manage button and tick the checkbox, the plugin you want to install in your store. That is it. The plugin is activated, and you can start using it.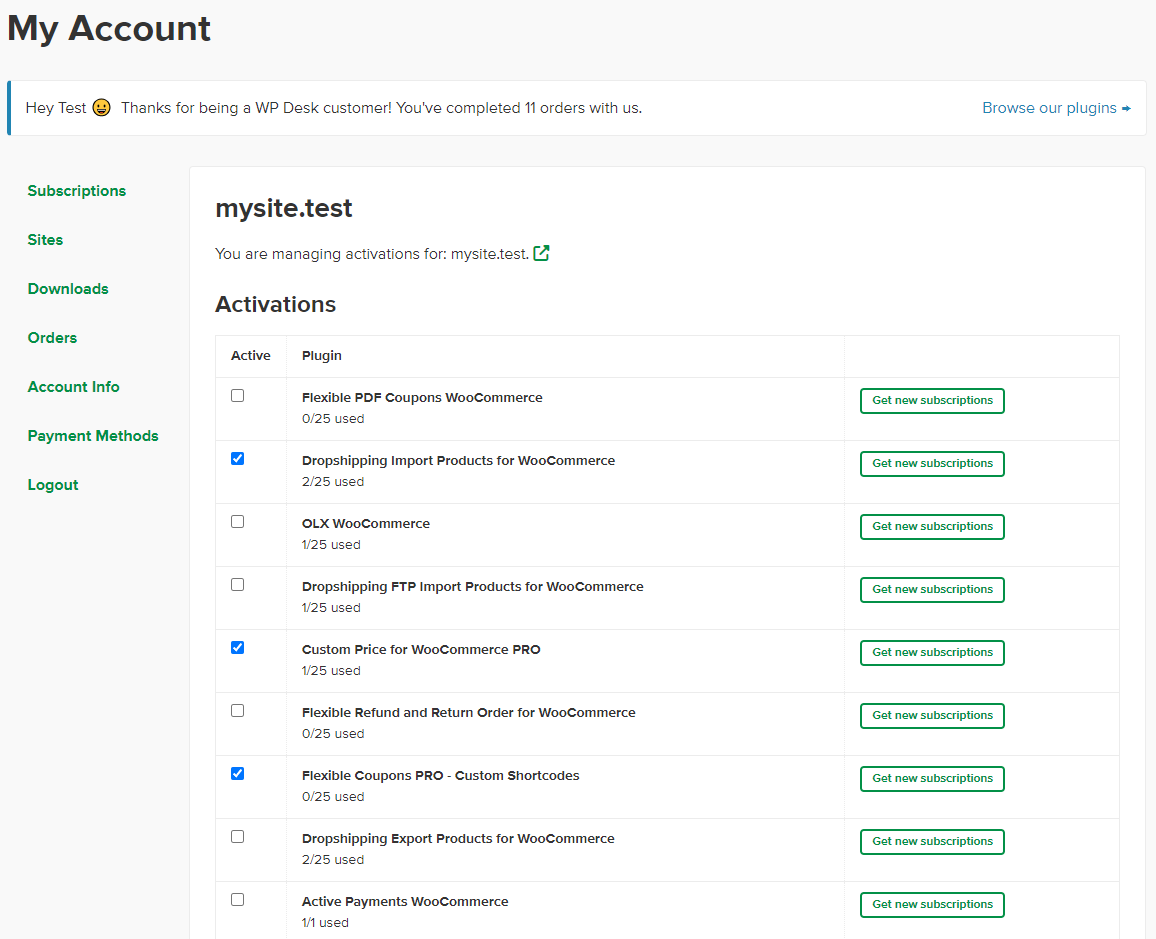 Download the plugin you want to install:
Go to the multisite dashboard and install the plugin, but don't enable it on the network.
Select the page where you want the plugin to be active:
Select Plugins in the side panel (this way you will go to the plugin management page) and activate the plugin.
The plugin is ready for configuration and use